Services
---
Skilled Nursing
Registered Nurses and Licensed Practical Nurses will make home visits according to a plan of care and as ordered by a physician.
Services may include:
Medication set up
Home blood draws and IV infusions
Dressing changes, wound care
Nursing care for disease management
Pediatric care
Respite care
Patient teaching
Specialized services for cardiac care patients
Other skilled care services
---
Home Health Aide Services
Home Health Aides are available to assist with the personal care needs you or your loved one may have. We provide these services according to a plan of care developed and supervised by a Registered Nurse.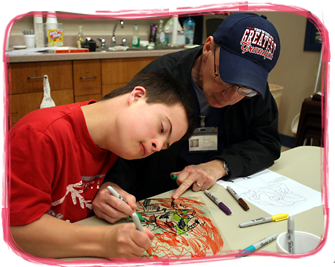 Services may include:
Bed, tub, or shower bath
Dressing, shaving, nail and hair care
Changing linens
Assistance with ambulation and/or toileting
Respite care
Promoting comfort for the patient
Other Home Health Aide services
Personal Emergency Response System
With our Personal Emergency Response System (PERS), a service provided by Servant's Heart and ADT Security, you will have access to help at just the push of a button, 24 hours a day, from anywhere in your home. And since living alone should never mean being alone, Servant's Heart offers wireless home health security and personal emergency response systems so you can live life on your terms.
Home Security isn't just about helping to protect your home from outside intruders — it's also about protecting yourself while you're inside. You can keep enjoying all the comforts of home, security and safety, with the knowledge that if you fall or have an unexpected medical emergency, Servant's Heart and ADT will be there to help.
How it works:
The button is pressed.
An ADT monitoring professional can speak with you over a 2-way voice intercom.
If there is an emergency, they can send help by dispatching an ambulance or calling a neighbor.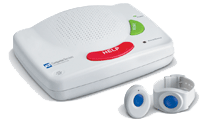 With a long-range capability of up to 300 feet**, your personal help button even works outdoors.Your base station includes high and low temperature sensors that can send an alert if unsafe temperatures are detected in your home.
A test light comes on every 30 days to remind you to test your unit and make sure it's working properly. With four interconnected ADT monitoring centers across the nation, we'll always be there for you.
Why choose a Personal Emergency Response System?
For seniors who are living alone, injuries or incapacitation can mark the end of an independent lifestyle. In fact, one out of every three people over age 65 will fall this year¹, which can lead to complications. Don't let a fear of injury take away your freedom. A personal emergency response system puts help within reach, with just the push of a button, so you can live comfortably in your home, receiving 24 hour medical monitoring and home health security without losing your independence.
For more information on our PERS units, call us today at 866-739-1776.